BrianZ's Golf Course Design Resource
Tri-City Golf Course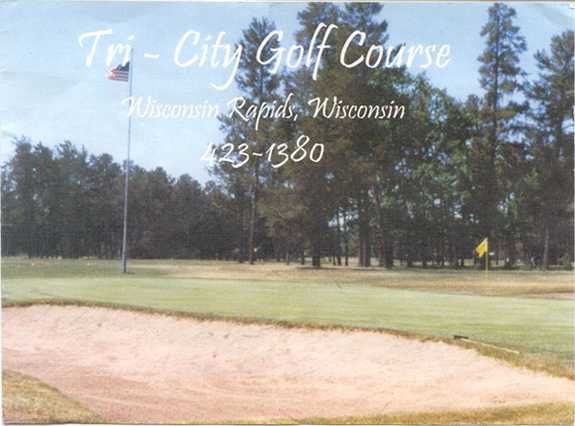 Download
Course
Libraries
Mirrors
Course Info
| | |
| --- | --- |
| Architect: | Roger Packard |
| Year Built: | 1934 |
| Website: | http://www.bullseyecc.com/ |
| Scorecard: | Front |

Tri-City Golf Course is a real 9 hole course located in Wisconsin Rapids, WI. It is owned by Bull's Eye Country Club and run as a 9 hole public course. It plays as a par 34, 2,814 yards long.
History of the Course and the Architect
Screenshots
Notes About This Rendition
I began work on the plot of the course back in July 2004. By the end of the month I had finished laying out the holes and creating the major elevation changes. At that time I set it aside to work on Wisconsin River GC again. I began work on the Tri-City part of this project again in July 2005 and completed it in August 2005.
Tri-City is only a 9 hole course however I left the back 9 of Bull's Eye routed for the back 9. The Tri-City portion of this rendition is based on satellite pictures, topo info, course pictures, and my own experience playing the course.
Normal course conditions –
| | |
| --- | --- |
| Rough: | Average |
| Wind: | Breezy |
| Greens: | Normal |
IMPORTANT NOTE: Some pins may play unfair in VERY DRY conditions. So play very dry conditions at YOUR OWN RISK and don't blame me if you make quintuple bogey on the x-th hole because I warned you!
The splash screen is a picture of the 9th green from behind the left bunker.
The music is from Jack Nicklaus Signature Edition.
Version 1.0
The first version of this course for PGA 2000 was completed on 1/17/03. Comparing this version to the new version really shows how I improved as a designer in the 2 1/2 years between them. The newer version is a complete rebuild on the Bull's Eye plot and is both more accurate and better looking. I'm continuing to provide the old version for download below.
Course
Libraries
Thanks To
Those who created libraries used by both versions of this course –

Jörgen Ekroth - Woodford Park
Ken McHale - North American Woods, Pebble Beach, Augusta National, Bullock Run
Bruce Strober - Bethpage1, Pebble Beach
Chris Anderson - Pebble Beach
DanO - Shinnecock
Unknown - August

Stefan and Walkinman for play testing.
DanO for his excellent green tutorials.
All the players who keep this community going. I hope you get as much enjoyment out of this course as I have.